If Buhari loves Nigeria, he should retire after 2019, says bishop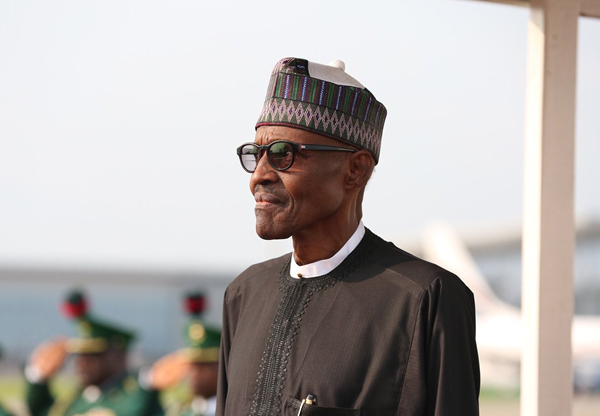 Seun Adeoye, general overseer of Sufficient Grace and Truth Ministry (SGTM), says if President Muhammadu Buhari loves Nigeria, he should not seek re-election in 2019.
In a statement issued on Monday, Adeoye said Buhari's health affected governance while he was on medical leave in the UK.
He said the country needs someone who is strong and ready to "fix our myriad of problems".
The bishop said it was only Buhari that could pave way for such a leader by declaring his intention not to run for another term in office.
"We are deceiving ourselves, Buhari's ill health affected the nation's governance. So, if truly the president loves this country as he claimed, he should retire home after 2019 and henceforth inform those sycophants of his intention not to run again," Adeoye said.
"I think Nigerians should not be taken for granted. President Buhari should not push Nigeria citizens beyond limit by coming out again. If he does, he will only dent his image of integrity built over the years. He will be helping this country not to contest than putting himself forward again.
"I was one of those who fervently prayed to God to heal our president and bring him back to office to complete his tenure. Thank God, he is back. So, President Buhari should just finish his term; go back home and rest after 2019. I think it is unthinkable for him to seek for another four years in office going by his state of health.
"I am of a strong view that Nigeria of today needs an energetic and intelligent president that will make us compete with other great nations of the world. Our country is faced with several challenges, so we need someone who will be ready to fix our myriad of problems. We should stop pretending all is not well in Nigeria, so we need a creative thinker to help us.
"It is only President Buhari that can lay the foundation for the emergence of such a good leader as his declaration not to seek a second term in office will bring out array of qualified individuals from which the best choice will be made."
He expressed hope that Buhari would be courageous enough to say he would not run for office in 2019.
"With all emphasis, President Buhari is a great Nigerian and an accomplished statesman.Have I seen any presidential material among those contending to rule this nation? No. Many of them are seeking for this position for personal aggrandizement and not because of their interest in moving this country forward," he said.
"This is the more reason why President Buhari should announce his decision as early as possible so as to help Nigerians search for and chose a leader of their choice by 2019."